Federica Di Palma
Principal Investigator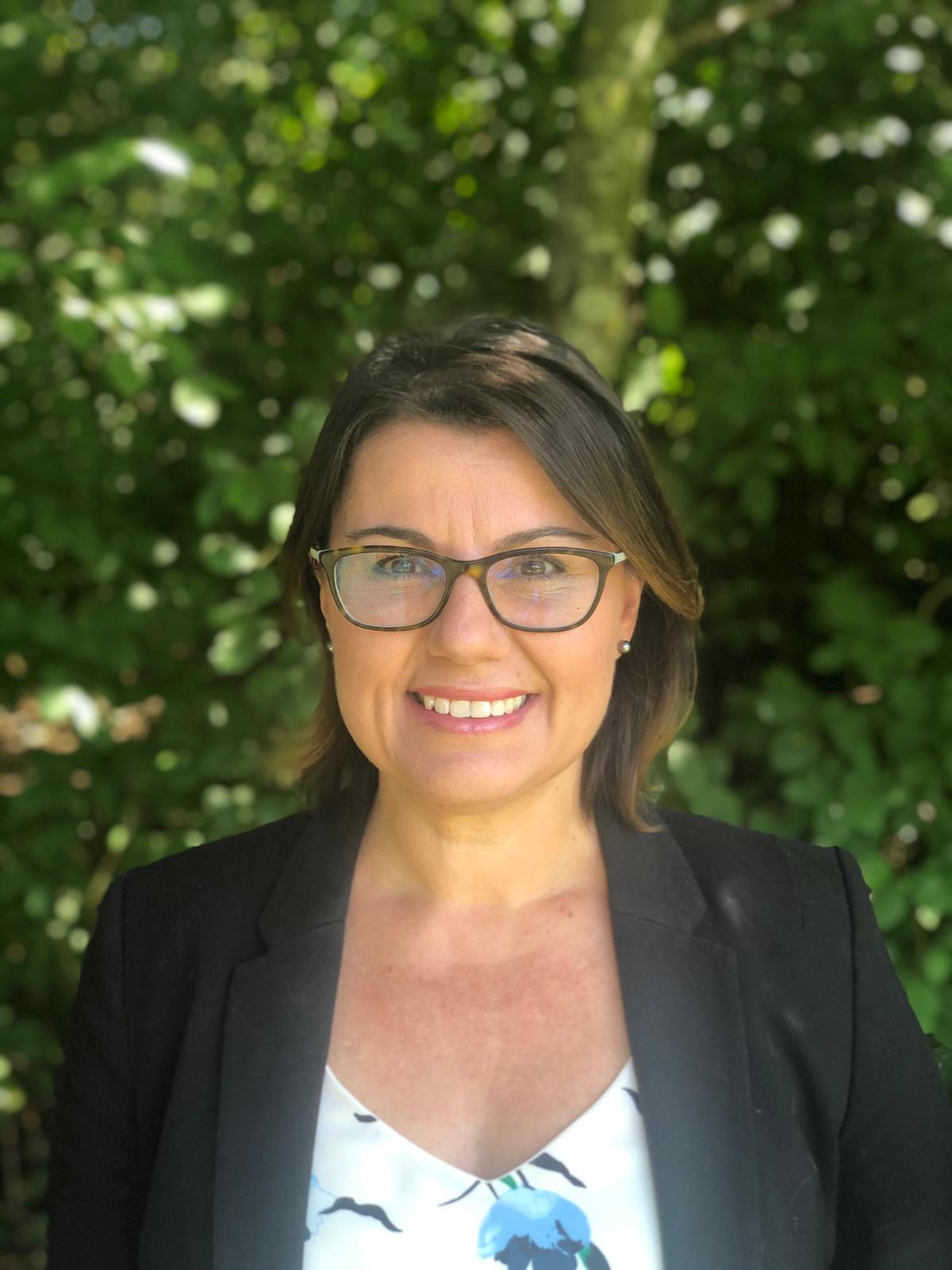 Professor Federica Di Palma is GROW Colombia's Principal Investigator. She is a Professorial Fellow of Biodiversity in the School of Biological Sciences at the University of East Anglia and Director of the BRIDGE Colombia global network of researchers across the UK and Colombia. Professor Di Palma leads a number of research programmes aimed at understanding the evolution of complex traits and the regulatory processes underlying evolutionary change.
She has also implemented several research programmes for countries on the DAC list aimed at building partnerships, generating genomic resources and delivering technical training events in genomics and informatics. Professor Di Palma received her Ph.D. in Immunogenetics from the Institute for Animal Health and the University of Reading.
Previously, she was at the Broad Institute of MIT and Harvard where she served as Assistant Director of Vertebrate Genome Biology, and remains a visiting scientist.
Natalia Valderrama
Management Team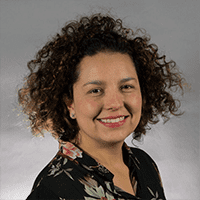 Natalia Valderrama is the Programme Manager for GROW Colombia based at Universidad de los Andes. Natalia works closely with UK and Colombian institutions to manage, follow up and evaluate the scientific aspects of the three programmes of the project and capacity building activities.
Natalia is a biologist from the National University of Colombia and holds a Master's degree in Sustainable Resource Management from the Technical University of Munich. Her interests include knowledge management of biodiversity and ecosystem services; sustainable management of biodiversity, and; how the gap between science and policy making can be reduced through knowledge management.
Before joining Universidad de los Andes. Natalia worked in Earlham Institute (UK) with the same role, and in Colombia as technical and scientific advisor for the regional assessment body of Biodiversity and Ecosystems Services, IPBES (Intergovernmental Science-Policy Platform on Biodiversity and Ecosystem Services). Prior to this she worked at Humboldt Institute, firstly coordinating the National Strategy for Plant Conservation before progressing to the role of knowledge manager.
Juan Azcárate
Management Team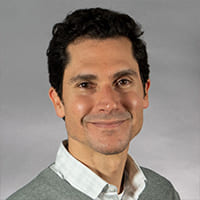 Juan Azcárate is Project Coordinator for GROW Colombia. He currently coordinates GROW Colombia research and capacity building activities taking place in Colomiba.
He has a PhD in Water and Land Resources Engineering from KTH Royal Institute of Technology, with experience and interest in including environmental and sustainability values in strategic planning.
Saskia Hervey
Management Team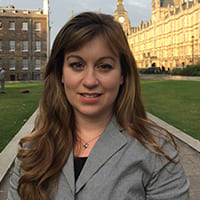 Saskia Hervey is the Chair of the GROW Colombia Communications Committee. Her role is to develop the strategic communications of the project with partners and collaborators to maximise GROW's impact.
Based in the UK, Saskia works as Public Affairs Advisor to the Earlham Institute. She has 18 years of strategic communications experience in corporate, government, parliamentary and NGO sectors including for WWF-UK. She specialises in parliamentary campaigning, policy advocacy, event management and media and public relations.
Richard Doyle
Management Team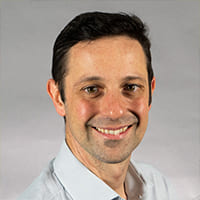 Richard Doyle is Operations Manager for GROW Colombia. He is based at Earlham Institute where he also projects manages the National Capability monitoring and reporting.
Before this, he spent 8 years as a project manager at the Norwich Bioscience Institutes (NBI) contracts office. There, he gained experience with contractual and administrative aspects of research grants. Between 2012 and 2015 he was the project manager for the ATHENA EU FP7 international collaborative project on anthocyanins, led by the John Innes Centre.
He also worked on the ENSA project funded by the Bill and Melinda Gates Foundation. He co-developed and presented a course on writing good grant applications. He has a degree (MChem, Oxford) and PhD in chemistry (University of Warwick), as well as research and teaching experience at Sheffield and Durham universities.
In 2008 he joined the University of East Anglia as a research contracts associate, before moving to NBI in 2010. In 2013 he completed a graduate course in experimental genome science (University of Pennsylvania, via a MOOC platform). He is fascinated by how science can reveal hidden aspects of the world around us. Outside of work, he has interests in running, cooking and person-centred counselling.
Lynsey Harris
Management Team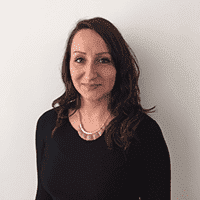 Lynsey is the UK based Project Coordinator for the GROW Colombia project, employed at the University of East Anglia. Lynsey has been involved in the GROW Project since early 2019 providing support to the PI and Management Team, and officially joined the GROW team in November 2020.
Prior to working with the GROW Team, Lynsey worked in office management for the NHS, project management for a global healthcare IT organisation and programme management for the UK's largest provider of youth justice distance learning courses and degrees.
Martha Vives
Natural Diversity Programme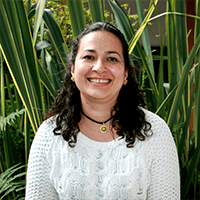 Martha Vives is a GROW Colombia Co-Investigator working in the Natural Diversity Programme with cacao diversity. Martha, PhD., is a microbiologist working on microbial bioprospection for 25 years and technology transfer for the last 7 years.
At present, Dr. Vives is appointed Vicedean for Research Affairs at the School of Sciences, Universidad de los Andes, Colombia. Her research focuses on the characterization of the biology and activity of microorganisms applicable to soil and water bioremediation, and the control of microbial populations using bacteriophages, with special interest in the evolutionary relationships between bacteria and phages.
As part of the activities as Vicedean for Research, Dr. Vives coordinates and administrates interdisciplinary research projects dealing with biodiversity, bioprospection and technology transfer.
Wilfried Haerty
Natural Diversity Programme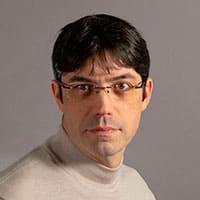 Wilfried Haerty is a Co-Investigator for GROW Colombia leading the project's Natural Diversity Programme and working in the project´s Andean bear research component. He acts as Group Leader of Evolutionary Genomics at Earlham Institute.
His research focuses on characterising functional non-coding sequences and on the evolutionary constraints acting on these elements across many species with a strong focus on mammalian genomes. Another significant part of his research involves the identification and characterisation of functional long non-coding RNAs in humans. He uses comparative genomics approaches to quantify the action of selection acting on non-coding elements, with a strong focus on the patterns of sequence variation among populations.
Previous to the Earlham Institute, he joined the MRC FGU (Oxford), being involved in multiple genome projects (Coelacanth, painted turtle, cichlids) and studying the evolution of long non-coding RNAs in multiple eukaryotes. Before this, he started a postdoctoral position at McMaster University (Hamilton, Ontario) studying F1 hybrid sterility and the evolutionary patterns of rapidly diverging coding sequences.
There, he transitioned from wet lab biology to computational biology expanding my interests in comparative genomics and the evolution of repeated sequences. He completed his PhD in population genetics and speciation in Drosophila from the University of Paris VI.
Mailyn Gonzalez
Natural Diversity Programme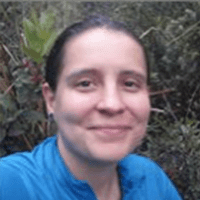 Mailyn Gonzalez is a Co-Investigator at GROW Colombia working for the Natural Diversity Programme. She is part of the Andean bear genomic project that seeks to understand the diversity of the Andean bear populations in Colombia.
Mailyn leads the conservation genetics team at Humboldt Institute that is in charge of generating genetic data to inform biodiversity management. Given the big gap of genetic information in Colombia diversity she is currently involved in projects related to DNA barcoding and metabarcoding with the aim to improve biodiversity inventories and ecosystem monitoring.
Ana Bossa
Natural Diversity Programme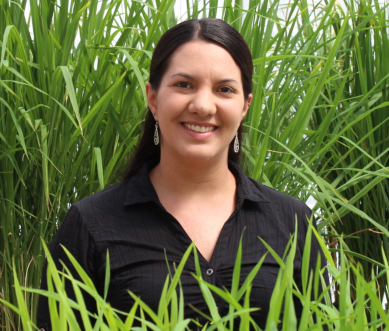 Ana Bossa is a Postdoc for GROW Colombia based at Universidad de los Andes. She is part of GROW's Natural Diversity Programme, studying the natural diversity of cacao wild related species to identify genetic markers associated with pathogen resistance and cadmium metabolism.
She is a molecular plant pathologist and is especially interested in how the knowledge of plant-microbe interactions as well as native diversity can be used to enhance food security and sustainability. Her long-term goal is to actively contribute to the development of crops with durable disease resistance to pathogens.
Adam Ciezarek
Natural Diversity Programme
Adam Ciezarek is a GROW Colombia Postdoc under the Natural Diversity Programme. His current work focuses on conservation genomics of the Andean bear in Colombia. He is an evolutionary biologist, with interests in phylogenetics as well as population and conservation genomics.
He started working at the Earlham Institute in September 2018 as part of the GROW Colombia team. Prior to this, he received his PhD in 2018 from Imperial College London. Here, he was using phylogenomics to study the evolution of endothermy in fish, particularly tuna and lamnid sharks.
Juan Camilo Chacon
Natural Diversity Programme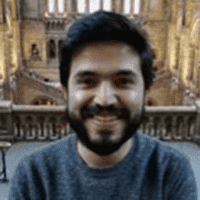 Juan Camilo Chacon-Duque is a Postdoctoral Researcher at GROW Colombia working in the Natural Diversity Programme. He is an evolutionary geneticist who uses genetic data and statistical modelling to explore the history and the evolution of different species, including humans.
Currently, he is based at the Natural History Museum in London where he carries out research on the characterisation of spatial and temporal patterns of genetic diversity in mammals from Colombia. For this purpose, he applies ancient DNA (aDNA) and Next- generation sequencing (NGS) approaches to study specimens from museum collections, aiming to understand better the evolution and ecology of these species.
His first signature species is the Andean bear. During his PhD at University College London, Juan Camilo studied the genetic history of Latin American human populations. Working with an international trans-disciplinary team, he developed new statistical approaches and made use of high-density genome-wide data to trace back the origins of the ancestors of Latin Americans at a level of resolution not achieved before.
Martha Cepeda
Natural Diversity Programme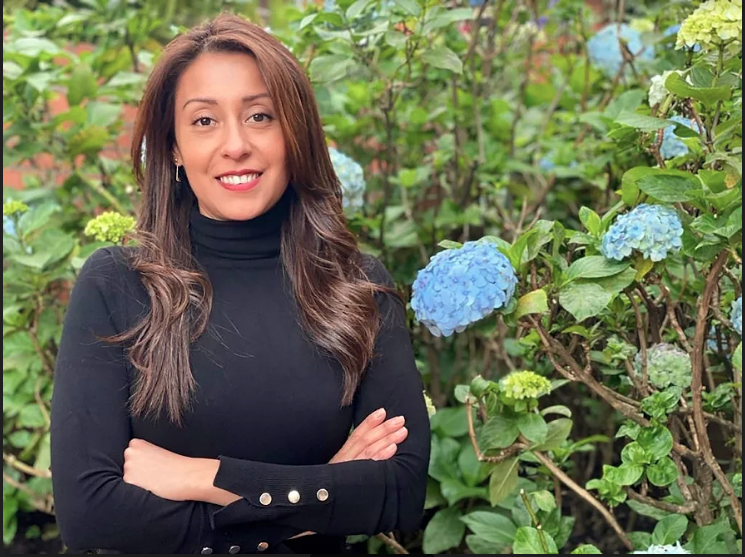 Martha Cepeda acts as Research Affairs Coordinator at Universidad de los Andes and supports GROW Colombia and its Natural Diversity Programme activities. As Research Affairs Coordinator, her responsibilities include the development of strategies that engage industry and academia to establish joint research projects in science, technology and innovation.
The objectives are to achieve demonstrable social, environmental or economic benefits for Colombia, taking into account legal, regulatory and societal issues. She also supports public engagement in science in our faculty, through the design and promotion of events, workshops, courses and other initiatives, either within the university or in collaboration with strategic partners.
She is also the current editor of the Uniandes School of Sciences Magazine "hipótesis". neotropical biodiversity.
Paola Pulido
Natural Diversity Programme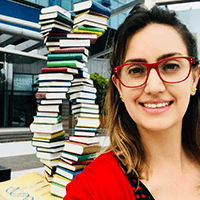 Paola Pulido is a researcher at GROW Colombia working for the Natural Diversity Programme. Paola is part of the Andean bear genomic project that seeks to understand the diversity of the Andean bear populations in Colombia. She obtained her undergraduate degree in biology from Universidad Javeriana, Colombia, focusing on conservation biology and landscape connectivity.
Her interest in organismal biology led her to pursue a MSc (PUCRS, Brazil) and a PhD (University of Toronto, Canada) in ecology and evolutionary biology. Her research focuses on studying major concepts in population genetics as they apply to the analysis of the evolutionary processes responsible for the origin and maintenance of genetic diversity in the tropics, which in turn is directly related to conservation, management, and species extinction risk.
Felipe Garcia
Natural Diversity Programme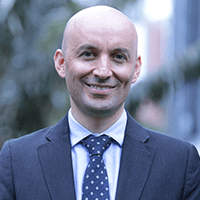 Felipe García is an advisor to GROW Colombia. He currently works as the Biodiversity Sciences Program Coordinator at Humboldt Institute. He has 20+ years of experience in conservation, knowledge and sustainable use of biodiversity and natural resources.
He is skilled in carrying out programs, projects and governance processes with different stakeholders: public and private institutions, NGO's, local communities, indigenous people and afro-descendent communities.
Selina Brace
Natural Diversity Programme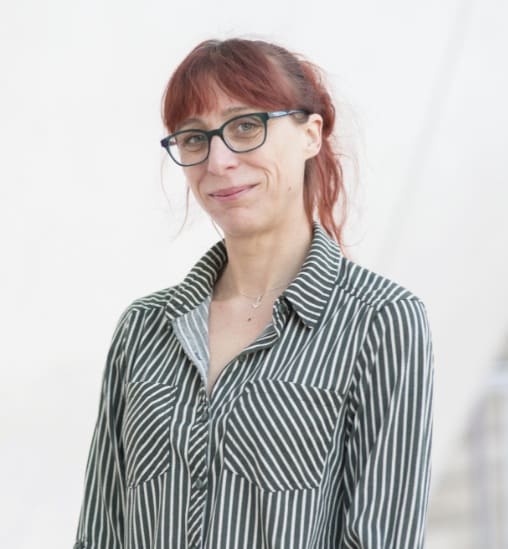 Dr Selina Brace works on the analysis of DNA from museum collections section of the GROW Colombia project. Selina is an ancient DNA researcher at the Natural History Museum London and she manages the ancient DNA laboratory at the museum.
Her research centres on the use of genetic information from museum specimens to understand taxonomic and evolutionary relationships, population structure and history, and the ecological impact of past events.
She has worked on a wide range of taxa including insects, extinct sloths and rodents and prehistoric humans, with a special interest in highly degraded tropical material from the Caribbean, Indonesia and South America. Selina has a degree in Zoology from University College London, and a PhD in ancient DNA from the University of London (Royal Holloway).
Ian Barnes
Natural Diversity Programme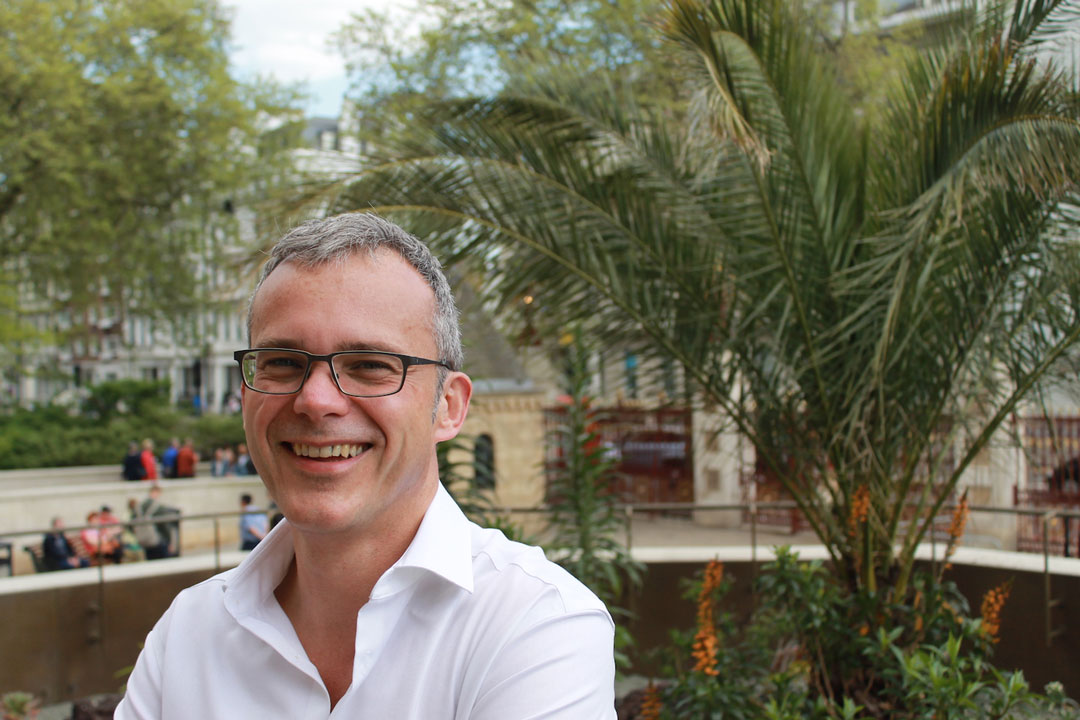 Professor Ian Barnes is a Co-Investigator on the GROW Colombia project, and leads the work on the analysis of DNA from museum collections. Ian is based at the Natural History Museum in London, where he is Research Leader for Ancient DNA and heads the ancient DNA laboratory. A specialist in the analysis and recovery of DNA from museum and palaeontological specimens, he has made significant contributions in the development of ancient DNA as a tool to infer ecological and evolutionary change through time.
He conducted some of the first studies of phylogeographic change in Pleistocene mammals, including brown bears and woolly mammoth populations. Since then, Ian has worked on a wide range of organisms, including the extinct South American meridiungulates, Caribbean insectivores, prehistoric humans, and British bumblebees. Ian has a degree in Archaeological Sciences from the University of Bradford, and a PhD in Molecular Ecology from the University of York. Prior to moving to the NHM, he worked at the Universities of Oxford and London, and has worked with museums across Europe, Russia and America.
Silvia Restrepo
Natural Diversity Programme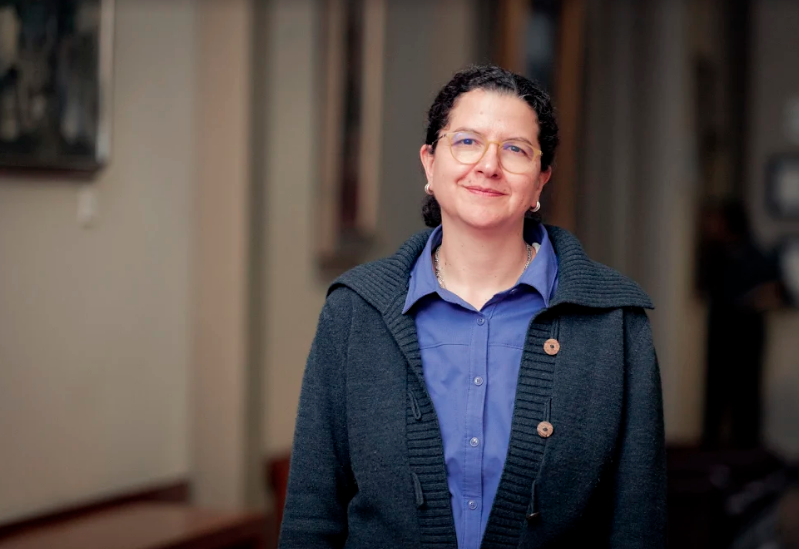 Silvia Restrepo is a full professor at Universidad de los Andes in Bogotá Colombia. Silvia is a plant pathologist with more than 20 years of experience as a researcher working with farmers and scientist to develop new cassava and potato varieties resistant to several diseases. She has been the leader of several projects, has advised more than 30 Masters and 10 Ph.D students. Nowadays, she is the Vice President for research and creation at Universidad de los Andes and has helped the university in improving its research and creation impact in Colombia and internationally.
Joe Huddart
Natural Diversity Programme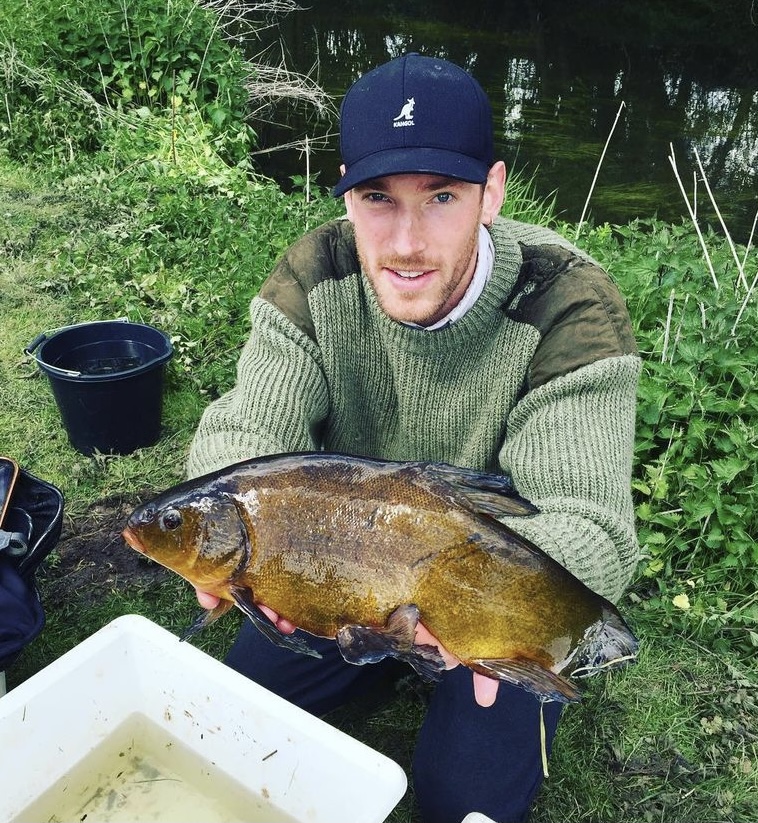 Joe Huddart is a Postdoc at GROW Colombia working in the Natural Diversity Programme. He focuses on applying state-of-the-art methods for surveying and exploring Colombia's extraordinarily rich aquatic biodiversity.
Joe is an ecologist and freshwater taxonomist, specialised in surveying freshwater species to assess- and detect changes to- aquatic biodiversity and food webs. Joe completed his PhD investigating ecological responses to river habitat restoration at Imperial College London & the Natural History Museum in 2019.
Joe is working with Colombian institutions to develop cost-effective methods for surveying the fish in rivers and lakes using environmental DNA (eDNA).
Jacobo Arango
Agricultural Diversity Programme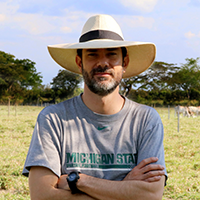 Jacobo Arango is a Co-Investigator at GROW Colombia working for the Agricultural Diversity Programme. Jacobo graduated from the Universidad Javeriana in 2006 as a biologist.
His PhD degree in cell biology and nutrition components of plants is from the University of Freiburg, Germany. After that he took a post-doc position at Michigan State University from 2010 to 2012 and returned to CIAT to the Tropical Forages program in 2012. Scientist at the International Center for Tropical Agriculture.
Research focus is on soil-grass-animal interactions for better nutrient use efficiency with special emphasis on greenhouse mitigation. Has published more than 25 papers in peer-reviewed journals since 2010. Wide experience supervising students and research assistants on field, greenhouse and laboratory activities.
Coordinates the laboratory of forage quality and animal nutrition of CIAT. Jacobo lead the LivestockPlus project, supporting low emissions development in the Latin American cattle sector. Finally, Jacobo is a Lead Author for IPCC Chapter 3, Mitigation Pathways compatible with long term goals
José de Vega
Agricultural Diversity Programme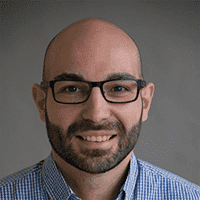 José de Vega is a Co-Investigator for GROW Colombia leading the Agricultural Diversity Programme. He is a Fellow at Earlham Institute (EI), delivering a research programme in agricultural biodiversity and genomics. His interests lie with genomics, bioinformatics and breeding; at the core of his research is forging effective partnerships with plant breeders, researchers and gene banks.
Among his main objectives, is to actively contribute to the Global Development Goals (SDGs) and EI's international development strategy, where he applies multidisciplinary Agri-tech research to help feed a changing world. He is keen to engage with researchers and stakeholders and strongly supports collaborative, open-source principles in science and its data.
He joined EI in 2013 as a Postdoctoral Researcher to work on the red clover genome. Since 2015, he is managing the ryegrass and Bracharia genome projects, as well as a large rice genomics project in Vietnam. Previous to EI, he worked on oak and pine transcriptomics at ITQB in Lisbon for three years, after finishing my PhD on bean fungal disease in Salamanca, Spain, in 2009.
Janet Higgins
Agricultural Diversity Programme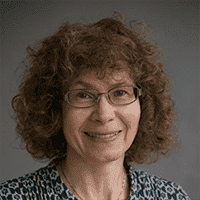 Janet Higgins is a Postdoc at GROW Colombia working in the Agricultural Diversity Programme. She uses genomics to study crop diversity and domestication. Her current focus is on characterising the effect of domestication and breeding on the population structure and genome architecture of sugarcane hybrids and future projects will include a genotype-phenotype association analysis in Colombian native plantains.
Since joining the Earlham Institute in 2012, Janet has worked on a range of projects including unravelling the diversity of rice in Vietnam with the aim of breeding more climate resilient varieties, and genome-wide transcription analysis of hexaploid bread wheat to improve our understanding of meiosis in polyploid crops.
Janet participated in the DEANN Exchange, spending two months working at INTA, Buenos Aires where she worked on sunflower and eucalyptus. Janet has experience of hosting visiting workers from Argentina, Peru and Mexico and she is keen to continue to share her knowledge and expertise in computational biology. Janet volunteers as a plant surveyor for Norfolk Wildlife Trust and the Botanical Society of Britain and Ireland for which she participates in plant recording in Norfolk, Scotland and Ireland.
Nasmi Larke Mejia
Agricultural Diversity Programme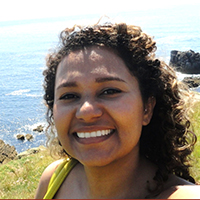 Nasmille Larke-Mejía is Postdoctoral researcher at GROW Colombia working in the Agricultural Diversity Programme. She focuses on studying the microbial ecology of soils associated to different crops (sugarcane and coffee) and the Colombian Páramo environment.
Nasmille is an Environmental Microbiologist, specialized in the use of cultivation-dependent and cultivation-independent methods to study the microbial ecology of microorganisms in the terrestrial environment. Nasmille finished her PhD in 2018 at the School of Environmental Sciences (ENV) at University of East Anglia (UEA) funded by a Colombian government (Colciencias) Scholarship.
Under the supervision of Professor J Colin Murrell, Nasmille worked on characterizing soil and phyllosphere microorganisms that use isoprene as their sole source of C using techniques including stable isotope probing (SIP), amplicon sequencing and metagenome analysis. Previously, as part of the CIMIC lab at Universidad de los Andes in Colombia, Nasmille isolated and studied ANFO-degrading bacteria from an open coal mine pit and their expression of nitrogen cycle genes in presence of the explosive.
Juan Andres Cardoso
Agricultural Diversity Programme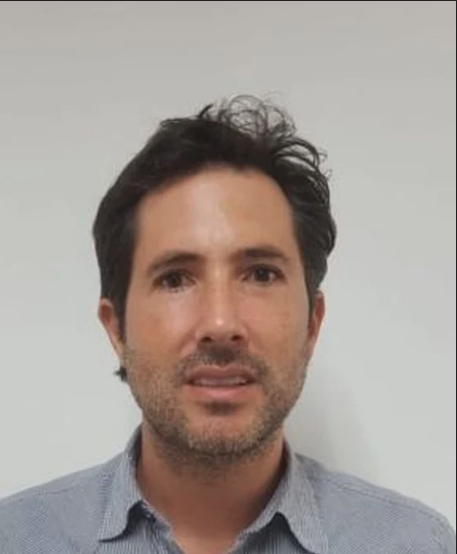 Juan Andres Cardoso is a Postdoctoral researcher at GROW Colombia working for the Agricultural Diversity Programme. Juan Andres is a plant eco-physiologist working on the growth responses of tropical forages under different edapho- climatic conditions, and the mechanisms behind such responses.
He also conducts research on the beneficial effects of planting tropical grasses on soil health.
Daniel Villegas
Agricultural Diversity Programme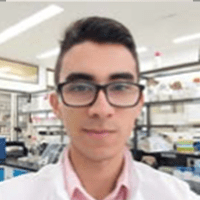 Daniel Villegas is a researcher at GROW Colombia working for the Agricultural Diversity Programme. Daniel also works as a research assistant at the tropical forages program of CIAT. His research area includes the study of Nitrogen and Carbon cycling in the soil to reduce the environmental footprint of agricultural production and improve soil quality, especially through the phenomenon of Biological Nitrification Inhibition (BNI) of tropical pasture grasses.
He also support the screening of gene-trait associations in tropical grasses for breeding purposes towards the development of climate smart livestock systems.
Anthony Hall
Agricultural Diversity Programme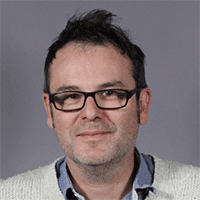 Anthony Hall is a GROW Colombia Co-Investigator and the head of Plant Genomics at Earlham Institute. His plant genomics group started in 2009, and has focused on using and developing next generation genetic approaches to address key questions in plant science.
He was previously the Holbrook Gaskell Professor of Botany at the University of Liverpool and Research Lead for the Institute of Integrative Biology. He has worked as a molecular geneticist for 20 years, contributing to the field of plant circadian biology and plant genomics, using both Arabidopsis and wheat as model systems. In 2013, he completed a prestigious BBSRC Senior Research Development Fellowship, discipline hopping into computational biology and wheat genetics.
Over the last 10 years, he has made a major contribution to wheat genomics generating the first draft wheat genome (Brenchley et al. 2012), developing mapping-by-sequencing for wheat (Gardiner etal 2016), analyzing and using wheat genetic diversity for gene discovery (Jordan et al. 2015). He has also made a major contribution to our understanding of the role of epigenetics in a complex polyploid in controlling gene expression (Gardiner et al. 2016) and rapid adaptation to the local environment (Gardiner et al. 2018).
He is a Co-PI on 'Designing Future Wheat', where he leads a component to develop genomic resources as part of Work Package 4: "Data access and analysis" and a European Research Area Network for Coordinating Action in Plant Sciences (ERA-CAPS) project. He also plays a leading role in the 10+ Wheat Genome Project, together with Curtis Pozniak and Nils Stein.
Colin Murrell
Agricultural Diversity Programme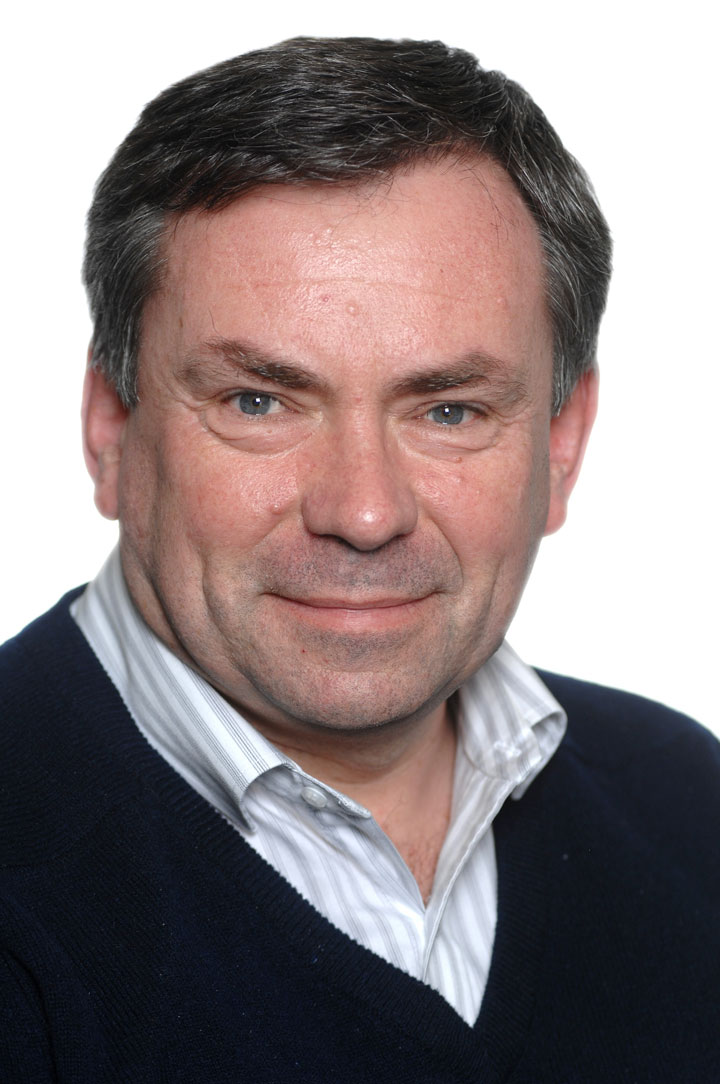 Colin Murrell is Professor in Environmental Microbiology at the University of East Anglia. His research focuses on the microbiology of atmospheric trace gases, methanotrophic and methylotrophic bacteria and bacteria that grow on isoprene. He studies the ecology of these using molecular biology and stable isotope and radioisotope techniques in order to establish the role of these bacteria in biogeochemical cycling of atmospheric trace gases and C1 compounds.
His work is multidisciplinary and ranges from the isolation of microbes that are involved in major biogeochemical cycles (C, N, S, metals) through to their characterization at the physiological, biochemical, molecular and ecological levels. He has also pioneered the use of molecular ecology techniques such as functional gene probing and DNA stable isotope probing to determine "which microbes are doing what in the environment", particularly in the context of global change.
This research has resulted in over 300 publications and six edited books. See www.jcmurrell.co.uk.
Jon Moorby
Agricultural Diversity Programme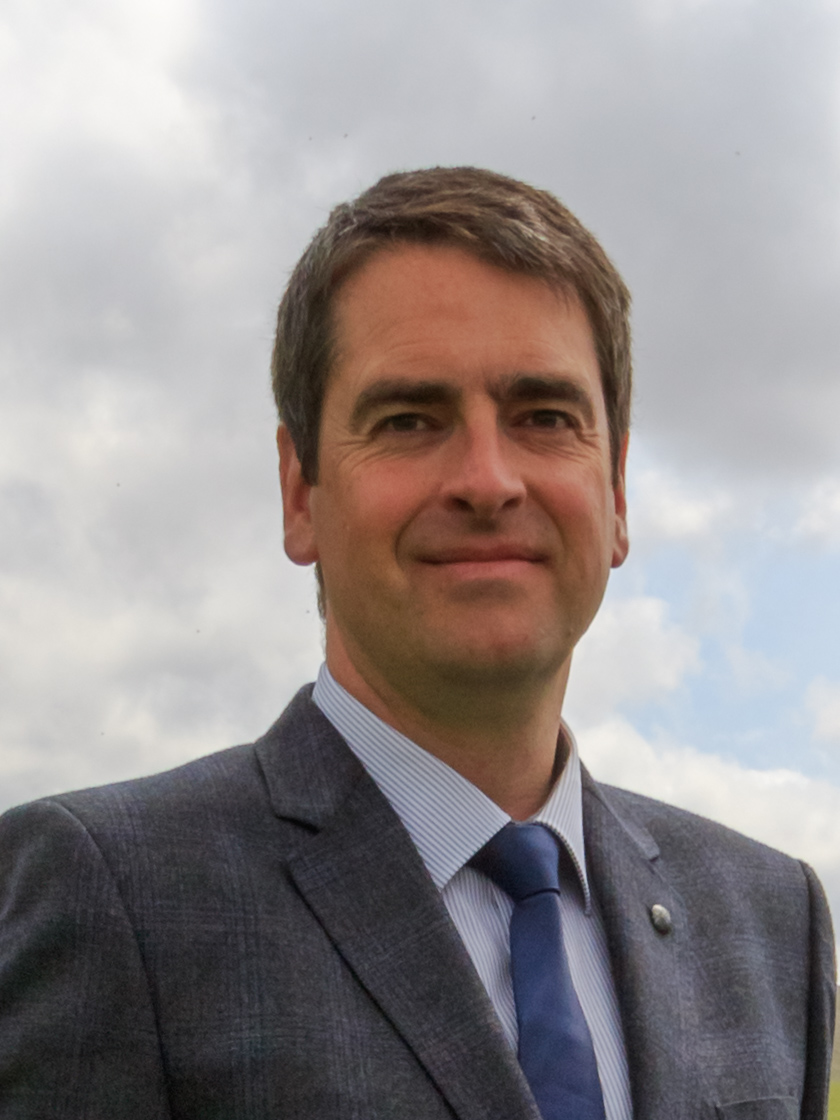 Jon Moorby is a co-investigator at GROW Colombia working on the Agricultural Diversity programme and is Principal Investigator on the associated Newton-Caldas project CoForLife. He is a ruminant nutritionist and holds the Chair in Livestock Science at Aberystwyth University where his research is focussed on improving the sustainability of livestock production.
He investigates the use of forage-based diets to increase the efficiency of use of nutrient resources by livestock for productive purposes, minimising the excretion of nitrogen and methane from ruminant animals. Jon has a degree in biology from the University of Oxford and a PhD in dairy cow nutrition from the University of Glasgow.
Kerry Turner
Socio Economics of Biodiversity Programme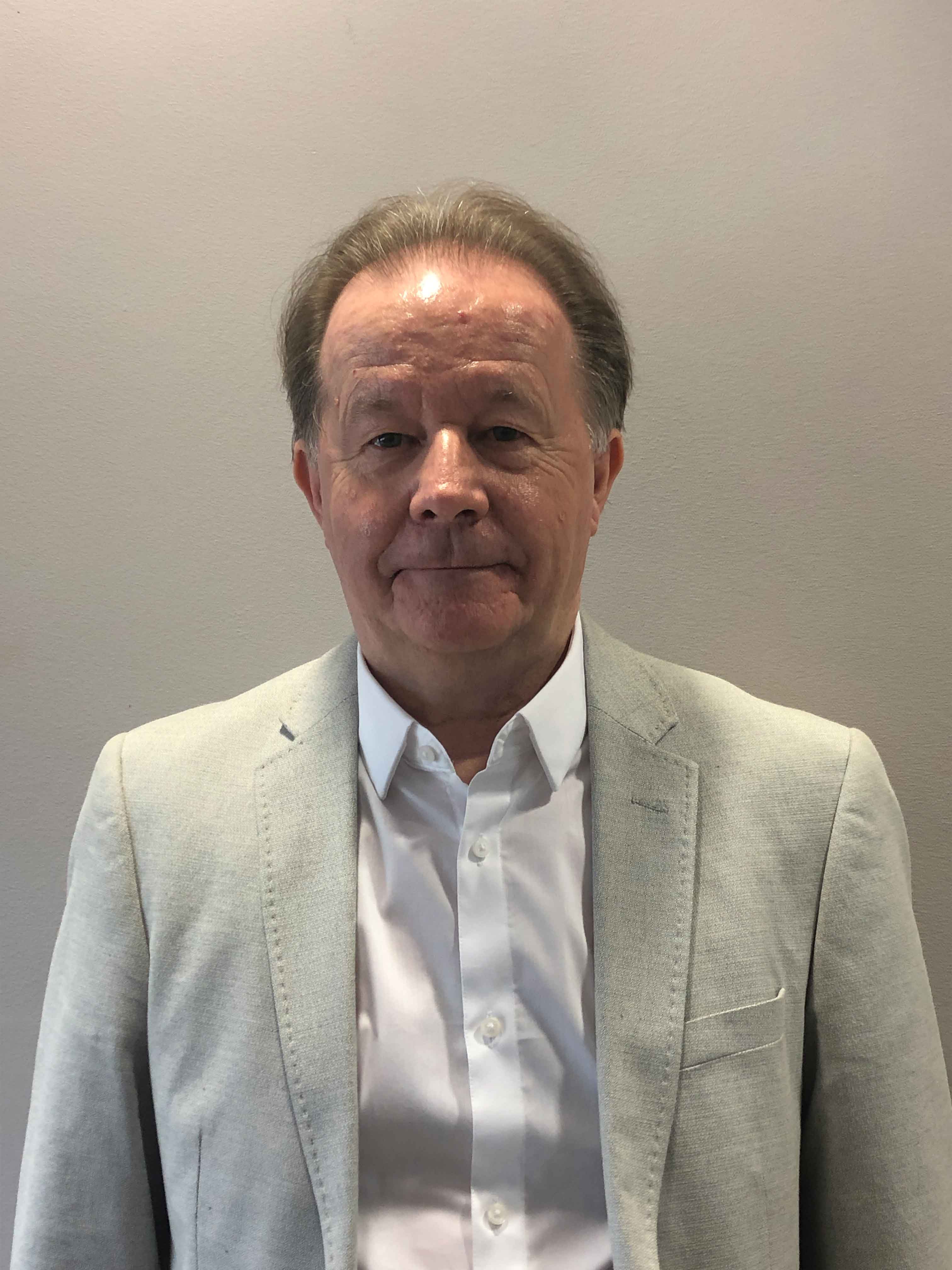 Professor Kerry Turner specialises in environmental economics, coastal zone and wetland management, conservation economics and waste management research.
He has published widely (300 publications) on these subjects including a number of best selling texts.
Corrado di Maria
Socio Economics of Biodiversity Programme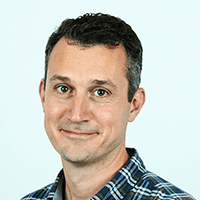 Corrado Di Maria is a GROW Colombia Co Investigator working for the project's Socio Economic Programme. Corrado is a Reader in Economics with broad research interests that span the economics of growth and development, environmental and natural resource economics, energy economics and the economics of technological change.
The key feature of his work is an emphasis on both theoretical and empirical aspects, as well as its policy relevance. Corrado's most recent research covers several aspects of the interaction between environmental policy and natural resource use, the taxation of exhaustible resources, emissions trading schemes and their efficiency-promoting features, the role of skills in the process of economic growth, and environmental policy in the presence of directed technological change.
Students interested in any (or all) of this themes are welcome to get in touch to discuss the possibility of supervision. Prior to joining the University of East Anglia, Corrado worked at the University of Birmingham, Queen's University Belfast, and the University College Dublin. He obtained his PhD degree from Tilburg University in the Netherlands, having previously studied in Rome, Milan and Vienna.
Silvia Ferrini
Socio Economics of Biodiversity Programme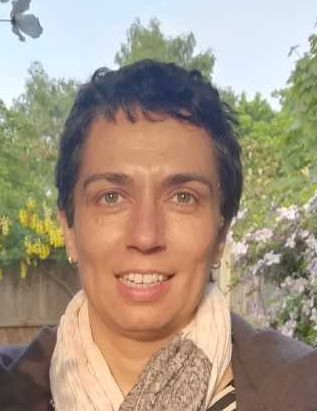 Silvia Ferrini is a GROW Colombia Co-Investigator working for the project´s Socio Economic Programme. Dr Ferrini is an applied economist with a long track record of research experience. Her research interests are applied economics, non-market evaluation methods, discrete choice models and experimental design techniques.
Juliet Rose
Socio Economics of Biodiversity Programme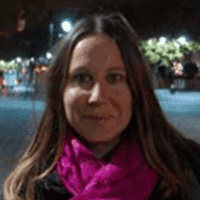 Juliet Rose leads GROW Colombia's community and social engagement component for the Socio-economic Programme. She is based at the Eden Project an environmental education charity based in the UK. The Eden Project is based in a disused kaolin mine that we have transformed into an award-winning visitor attraction hosting around a million people each year.
Her mission is to reconnect people with the natural world and each other. Her role at the Eden Project is to develop public outreach programmes that meet the needs of a range of audiences, respond to current emerging trends and make the most of our own organisation's creativity, assets and capacity.
She is responsible for a team that develops innovative new social projects and community engagement content. Juliet has a BSc in Plant Science, an MSc in Horticulture and PhD in Environmental Management Planning for Degraded Environments. She has worked with the Eden Project from its inception, and has developed and managed a range of communication and engagement tools to connect individuals and communities with each other and the environment.
She has worked with NGOs, community organisations, theatre companies, businesses and government departments to create community engagement processes that are creative, collaborative, and accessible.
Jaime Erazo
Socio Economics of Biodiversity Programme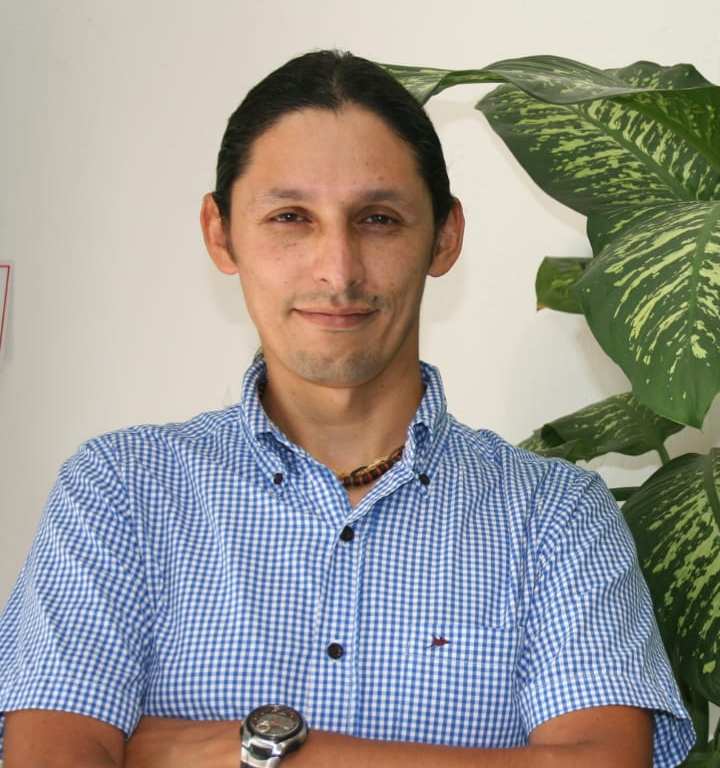 Jaime Erazo is a research fellow at GROW Colombia working on the Socio-economic Programme. He focuses on biodiversity economic valuation (ecotourism, agroforestry systems, sustainable cattle ranching), policy making and capacity building.
He is an environmental economist, who carries out economic analysis for incentives design to promote biodiversity conservation, sustainable use and ecosystem services promotion. He worked with private reserves, cattle ranchers, palm oil producers, brown sugar producers, environmental authorities, and NGOs. He has also helped to generate projects and policy proposal for biodiversity conservation and Payment for Ecosystem Services in Colombia, Ecuador, Venezuela and Brazil, at national and regional level.
He uses Geographic Information Systems for land use planning and environmental economic analysis
Jaime Gongora
Socio Economics of Biodiversity Programme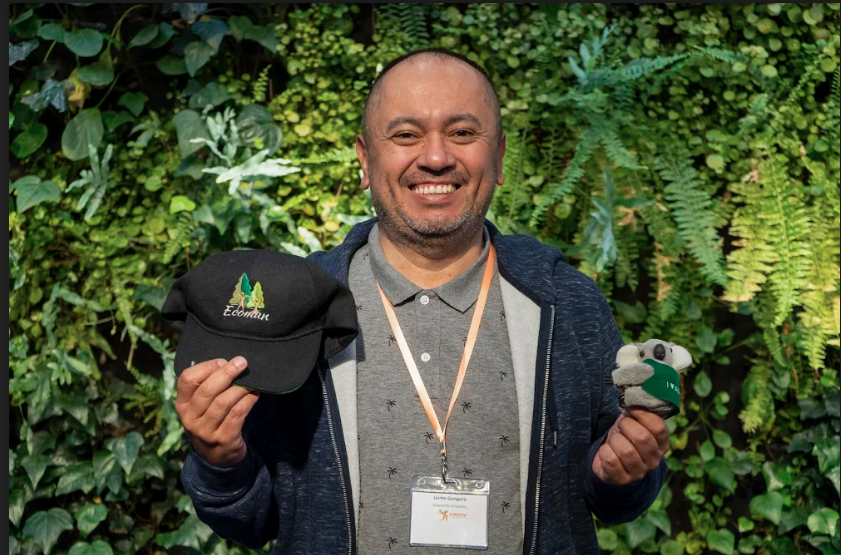 Jaime Gongora is an Associate Professor in animal and wildlife genetics and genomics at Sydney School of Veterinary Science at the University of Sydney, Australia. His research areas of interest focus on patterns of diversity, immune systems, endogenous retroviruses, population genomics and traits of importance for diseases and management of crocodilians, platypuses, peccaries, wild pigs, camels and oryxes.
Dr Gongora also works in areas of cultural competence, curriculum development, student support and fostering collaborative research with Australian Indigenous populations. Dr Gongora is an international partner of GROW Colombia overseeing the capacity building of excombatants in biodiversity inventories, citizen science and use of these in ecotourism.
Gaetano Grilli
Socio Economics of Biodiversity Programme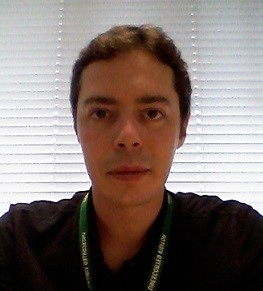 Gaetano Grilli is a GROW Colombia Senior Research Associate working in the project's Socio-Economic Programme. His current work focuses on biodiversity valuation and sustainable development. Gaetano is an applied economist specialising in quantitative methods for environmental and social research. He is interested in the relationships between ecosystem services and individual well-being, focusing on environmental valuation, applied microeconomics, and quality-of-life.
Tatiana Cantillo
Socio Economics of Biodiversity Programme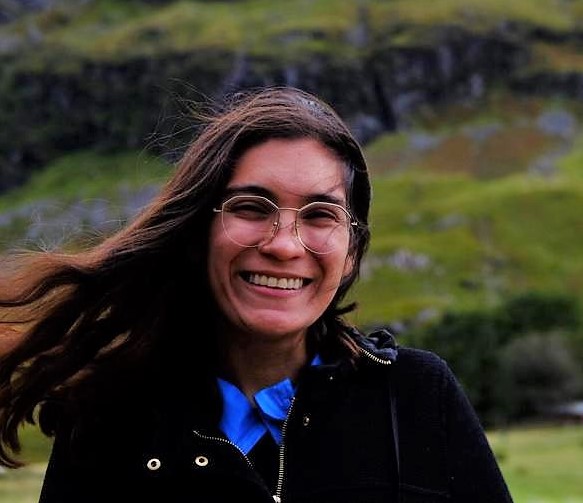 Tatiana Cantillo holds a MSc degree in Economics and Policy of Energy and the Environment from University College London. She uses applied quantitative methods for answering social science research questions. Her research interests revolves around sustainability, environmental conservation, energy and development.
Research
GROW Colombia is a collaborative, multidisciplinary, four-year initiative funded by the UK Government and aligned with the ColombiaBio programme. It seeks to achieve lasting biodiversity conservation impact by building the capacity of academics, government, civil society and the private sector to develop sustainably Colombia's agri-industry and bio-economy for the benefit of the Colombian people. Professor Federica Di Palma, leads the project.

GROW Colombia brings together a consortium of international partners and collaborators to strengthen research capability in biological sciences, computational biology and socio-economic research under a shared vision centred on biodiversity conservation as a means to achieve sustainbility and peace in Colombia. GROW focuses on carrying out three research programmes in natural diversity, agrobiodiversity and socio-economics and focuses on implementing capacity building activities.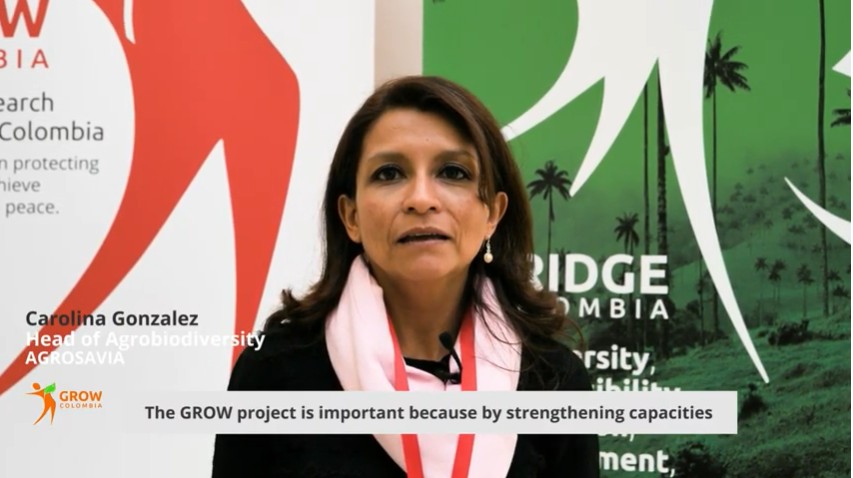 Carolina Gonzalez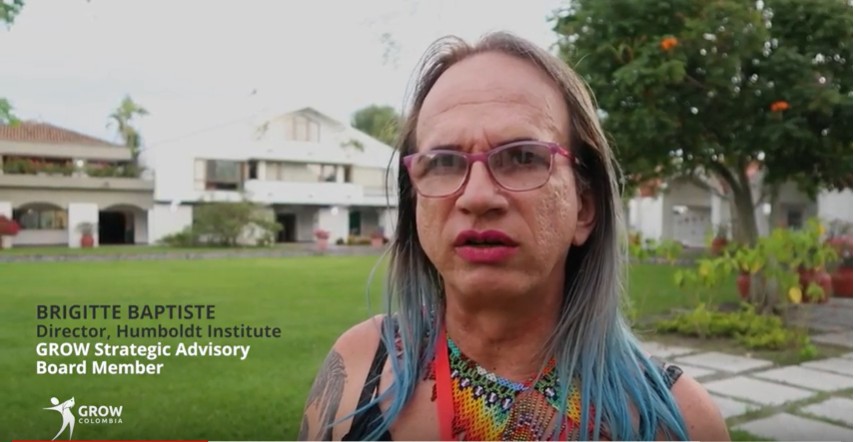 Brigitte Baptiste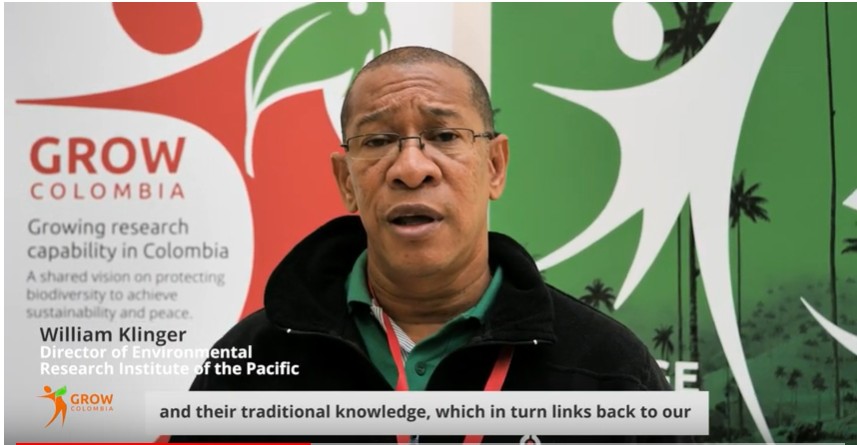 William Klinger
Natural Diversity
The GROW Colombia Natural Diversity Programme is working to enhance Colombia's national biodiversity knowledge by characterising the quality of existing collections and fortifying them with new samples, data and analysis. The Programme is focused on two native species of national importance, the Andean bear and cocoa.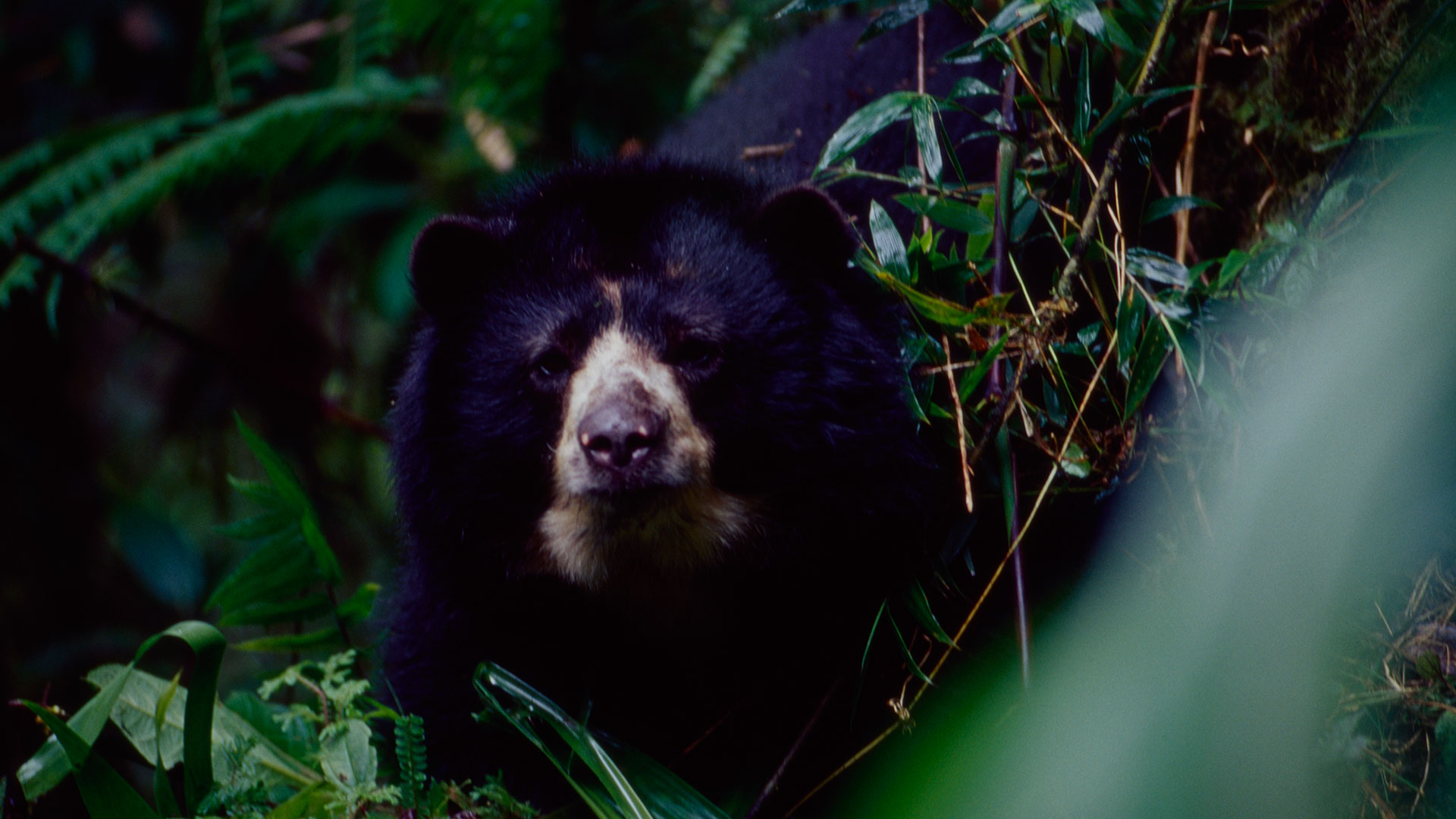 ANDEAN BEAR – Research is underway to collect samples of hair, bones and faeces from the Andean bear to inform our understanding about the evolution of the species, its population genomics and its resilience to future threats such as climate change and disease. This research will enhance conservation strategies for the Andean bear and the paramo habitat which supports a huge diversity of flora and fauna and provides important freshwater resources. Related to this research is the programme's capacity building work to train customs officers in the use of infield monitoring (metabarcoding and nanopore DNA analysis) to tackle the growing problem of international illegal wildlife trade.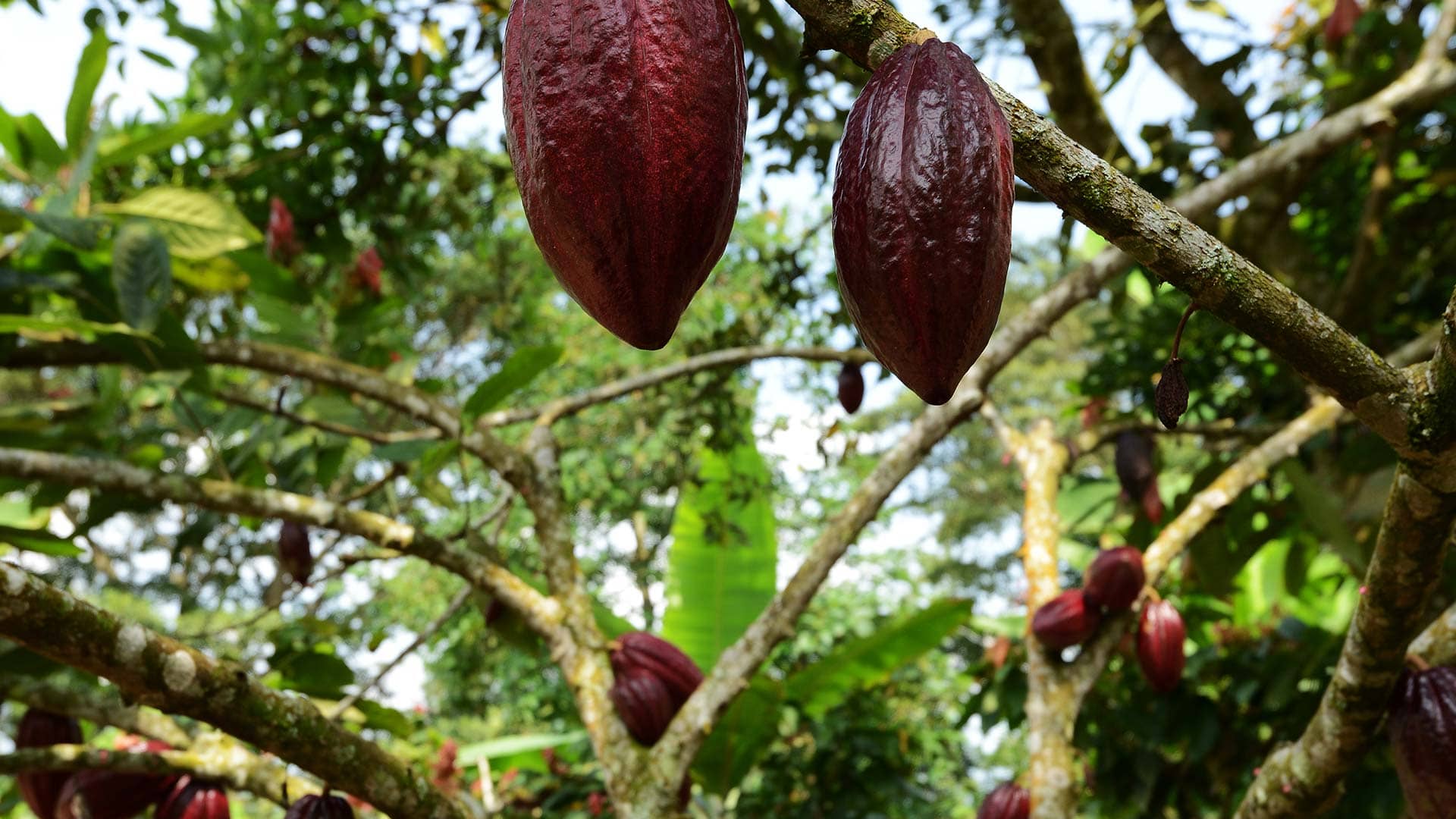 CACAO – The GROW Colombia Natural Diversity Programme is working in alignment with ColombiaBio to explore the diversity of cocoa. The CacaoBio expeditions, led by Universidad de los Andes and AGROSAVIA, are collecting wild cocoa relatives and soil samples in the Putumayo-Caquetá and Chocó regions. Researchers are analysing the samples to enhance Colombia's natural collections, discover more about current threats such as diseases and inform our understanding about the opportunities that cocoa wild relatives can provide. National and international botanic collections will be assessed to understand the genomics of cocoa related species for crop improvement and to enable policies and practices that simultaneously conserve biodiversity and boost sustainable cocoa production.
Agricultural Diversity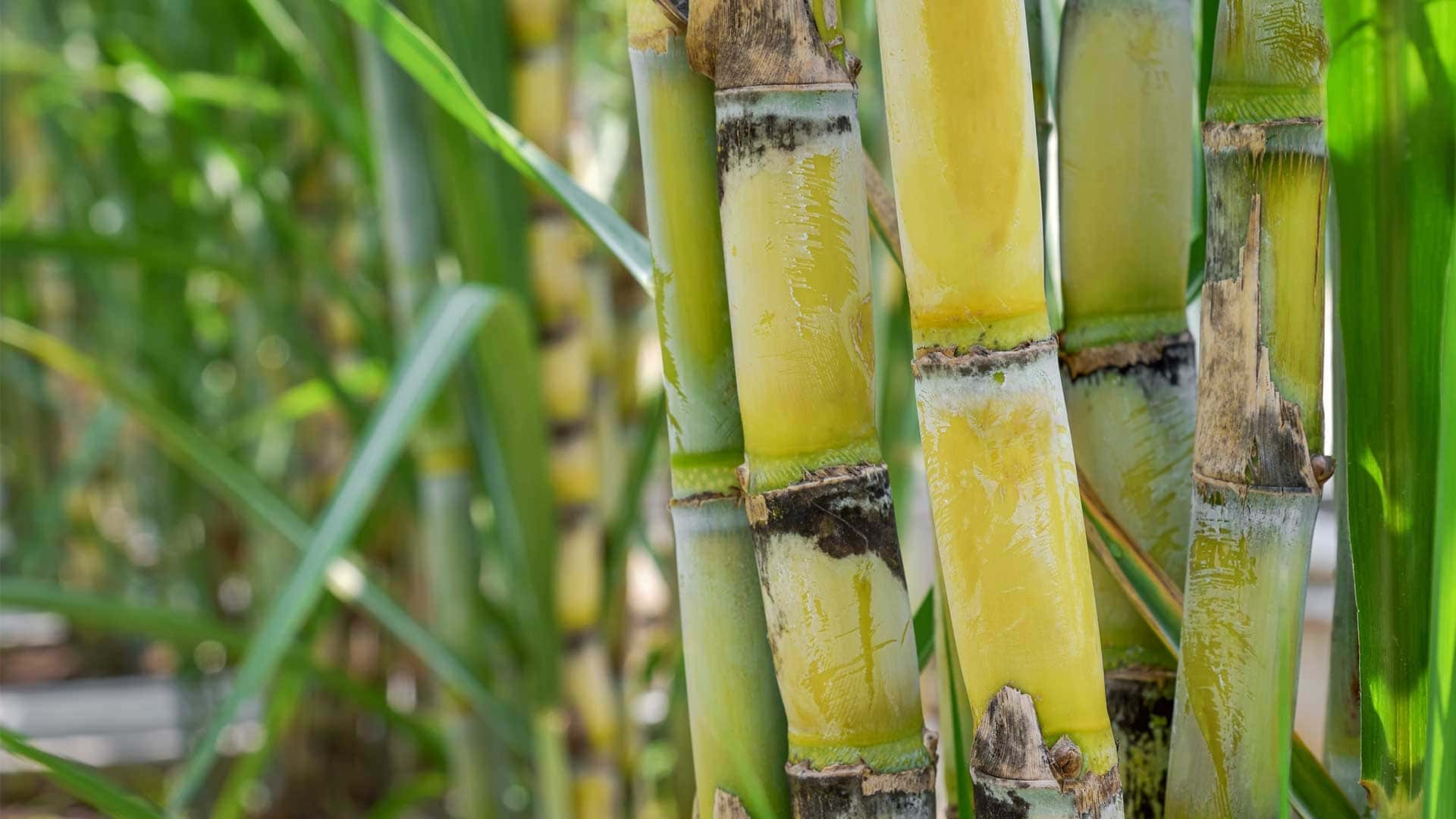 The GROW Colombia Agricultural Diversity Programme aims to help Colombian farmers achieve food security and improved nutrition whilst promoting sustainability. We are establishing breeding programmes for economically important crops and forages and researching best practice in sustainable land use.
Researchers are examining genetic resources and tools to improve crop production of tropical grass- forages, plantains, sugarcane and cocoa. Research is also underway to analyse resilience to cadmium uptake and effective disease management practices for cocoa, sugarcane and livestock production. We plan to use field metagenomics to monitor and forecast risks. The Agricultural Diversity Programme is growing the capacity of Colombia's precision agriculture and digital genebanks and translating it into farming practice both in the field and in the supply chain.
Socio-economics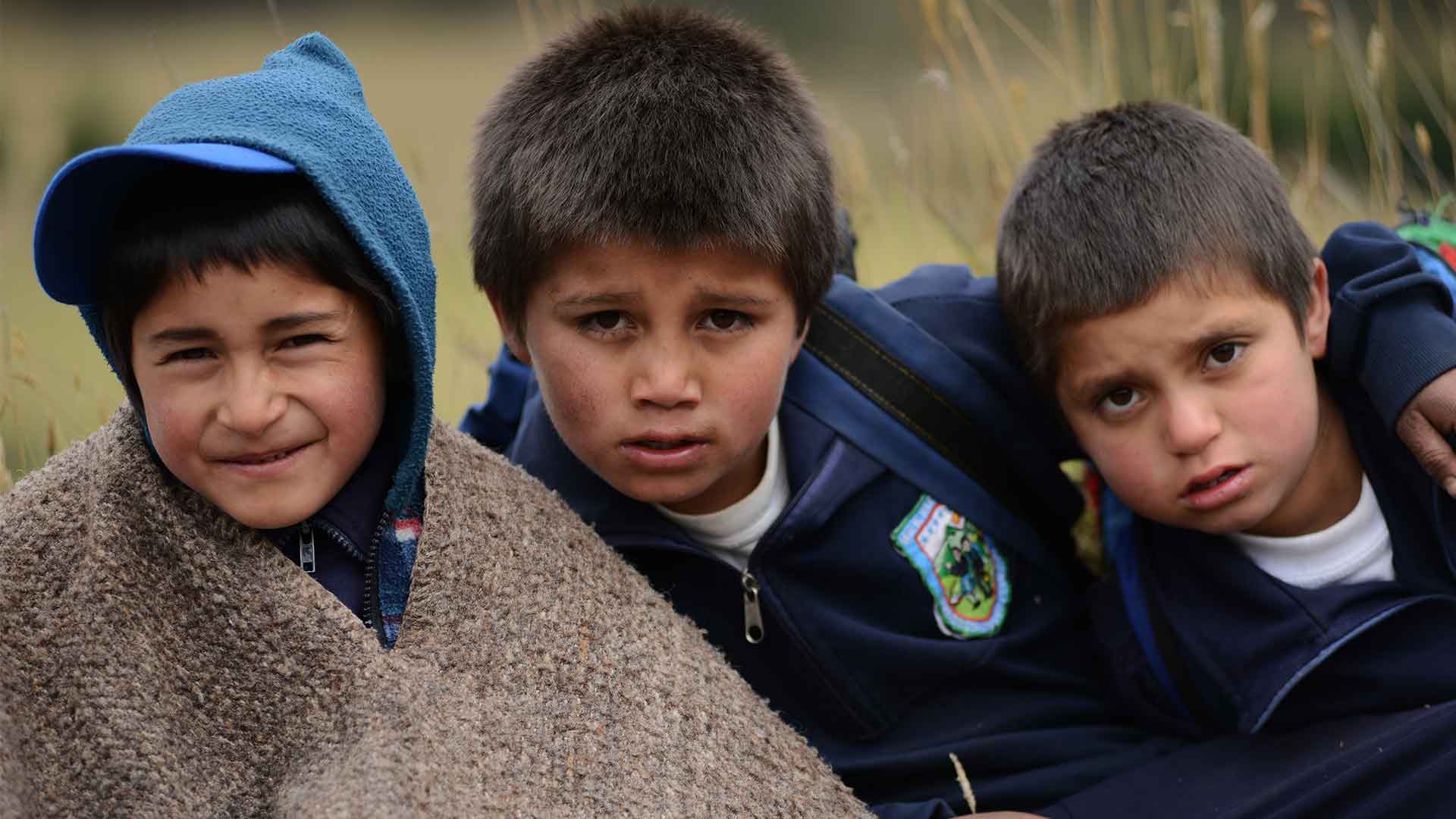 The GROW Colombia Socio-economics Programme aims to assess comprehensively the challenge and impacts associated with biodiversity. Analysts are working bilaterally to understand the values of Colombian biodiversity and ecosystem services, demonstrating their economic and social value and capturing those in recommendations for future policy making. Researchers will focus on cattle ranching, ecotourism and cocoa as examples of sustainably developing Colombia's bio-economy to deliver green growth and equitable prosperity, particularly in post conflict, rural communities.
Our research involves working closely with civil society groups and developing strategies to engage with stakeholders (including farmers and ex-combatants) and policy makers alike to create socio-economic opportunities in monitoring and conserving biodiversity. At national and regional levels, we are training ex- combatants to investigate biodiversity inventories and identify new ecotourism opportunities that genuinely advance conservation activity. We are analysing valuation frameworks to incentivise decision-makers to restore and protect native ecosystems and wildlife and to inform policy.
Capacity building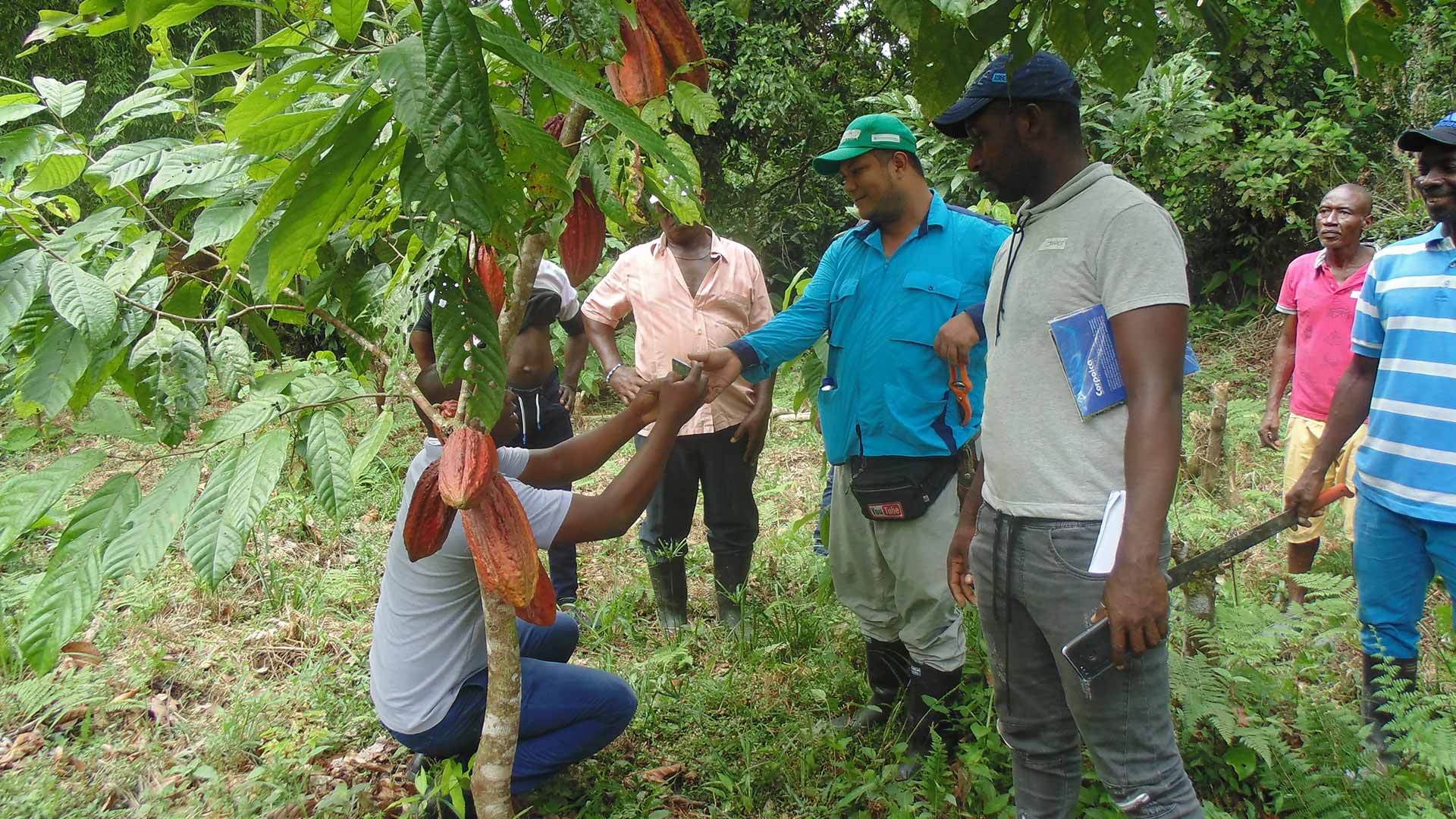 We grow research capacity in Colombia, bringing together partners with strong complementary expertise and common research interests. We develop skills across all career stages in scientific disciplines relevant to our programmes and improving the technological self-sufficiency of Colombia for the processing, generation and analysis of genomic data. More than 30 group meetings, workshops, retreats, training events and courses will deliver the outcomes of each research programme. We have early carreer reserach positions in both UK and Colombia to develop and strengthen these partnerships.